https://www.youtube.com/embed/APxQW8dFBSU?rel=0&showinfo=0
NOW RELEASED!
Grab the patch from here on the forums or the dedicated subsite!
---
Welcome to our official topic for
Detective Conan & Kindaichi Case Files: Chance Encounter of 2 Great Detectives
. For those unfamiliar, this game for the Nintendo DS saw our beloved Conan cross paths with Kindaichi Hajime—a fellow anime & manga detective of comparable renown. Like Kudou Shinichi, Kindaichi is a high school detective that assists the police in tackling the most puzzling of cases.
This game was originally released only in Japan in early 2009. Ever since, we have toyed with the idea of translating it. We worked sporadically on it in the interim, unsure if it were a project that could ever actually be finished. Recently, we resolved to do everything possible to finish this game, in English, for everyone to enjoy considering there is no possible way it will ever be localized through official channels.
We have the best possible team working on this project and they are doing magnificent work at every turn. This is not something we can usher out in a matter of days, however: there is enough text in this game to match the dialogue of all the Detective Conan movies to date put together—and then some. Even beyond just the translating of the scripts is the technical aspect. We are localizing everything we possibly can into English, and that, as you can imagine, is no easy feat. All of the graphics, system texts, and gameplay have to be adapted into English with no obstruction to the reader. With all of the hacking, translating, and editing that remains, there is still much work to be done. But, with your support, it will be possible to finish this game for everyone. We will certainly do our best, at least! Check out the screenshots and videos below and get ready!
Expected Release Date:
June 29th 2015 at 6:00 PM EDT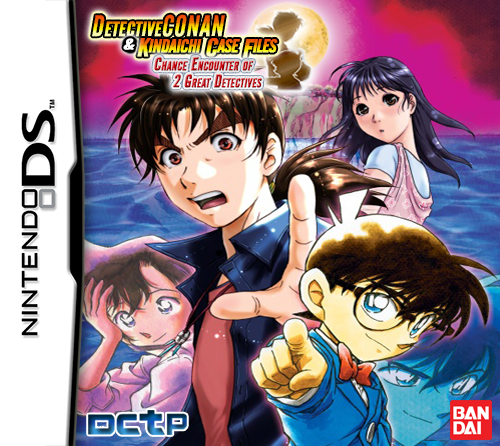 The Story
After receiving a distressing correspondence from a former classmate requesting his presence, high school detective Kindaichi Hajime travels to Twilight Island to investigate the anguish behind the letter. Meanwhile, as fate would have it, Edogawa Conan has been introduced to a modern folktale by Professor Agasa—on an island in the south that serves as a premiere tourist resort, inhabitants have been mysteriously disappearing for extended periods of time before suddenly returning without explanation. What's more: When they disappear, they are transported to an alternate version of that very same island. Intrigued, Conan consents to investigate the case while his companions vacation at the tourist trap known as Twilight Island. As the mystery deepens and it becomes clear their two cases are more related than it first seemed, a grand case unfolds that requires the unmatched reasoning powers of both young detectives.
Screenshots
All work below represents a work in progress and is presented for sampling purposes and is not indicative of the final release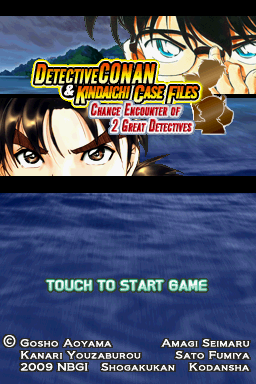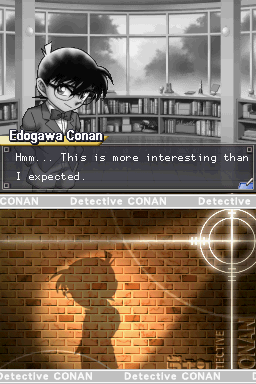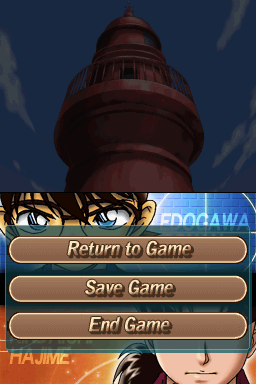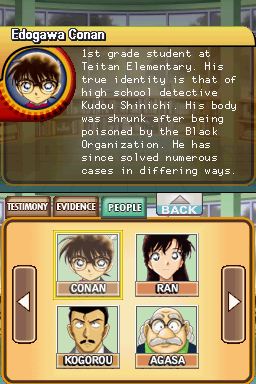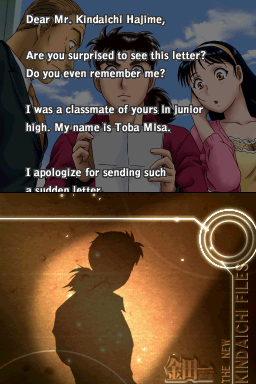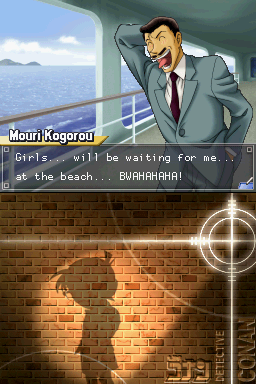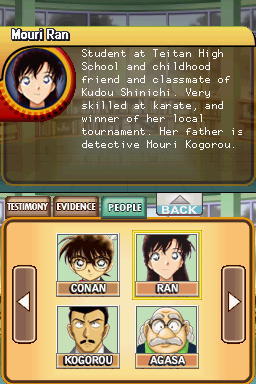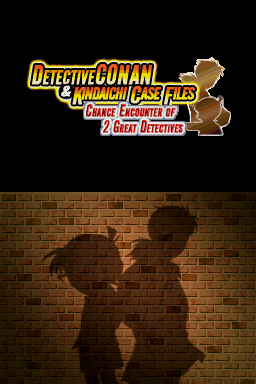 Videos
All work below represents a work in progress and is presented for sampling purposes and is not indicative of the final release
►Intro Movie◄
http://www.youtube.com/watch?v=PaPK4wGqbbY
—
(JUNE 5th, 2013)
The introduction movie that plays at the beginning of a new file.
►Menu Test◄
http://www.youtube.com/watch?v=-pZTXEiRY7g
—
(JUNE 5th, 2013)
Some testing of various menu functions and touring the various areas one can access.
►Prologue Gameplay [OLD]◄
http://www.youtube.com/watch?v=IT_UoXUFLYk
—
(MAY 24th, 2011)
The opening fifteen minutes of the game (essentially, its prologue). This is a much older build that's missing quite a few assets, but it's still a fair approximation of what to expect.
►First Chapter Gameplay◄
http://www.youtube.com/watch?v=ab0W5ECHYCs
—
(JUNE 5th, 2013)
A clip of the first 11 minutes of the game's first chapter, mostly from Kindaichi's perspective.
How Will I Play it?
Once the game is released, you will have two options for playing the game. The first is to utilize a Nintendo DS emulator, which will run on basically any modern computer. This game is very untaxing, so the list of compatible machines should be nearly limitless. The second option is to own your own Nintendo DS system and use a flashcard to load the game onto it.