In far depths of Catlantis General Von Katze walked through the Memory Hall of the Great Cat Empire.
He walked past the great paintings of the Wars that where fought when he was but a wee kitten that slept in his warm lil' bascket with a blanket to cover him.
He walked by the painting that depicted the way the cats invaded the farms and gained free milk. Past the Memorial of the Great Sea Wars and of the invasion of Italy.
The Great Cat Empire had conquered Japan, Italy, Switzerland, France and had set everything ready for the invasions of Spain, Great Britain and China when they were swept away by a mysterious force and never seen again.
But with their disappearance the Revolution hadn't stopped, cats all over the Earth began to fight for their independence from the humans, although it was still under debate what the exact reason to start such a Revolution had been, but nevertheless,the Cat People had spoken and War was declared.
After years the Earth was finally conquered by the Cat Empire.
The Cat Empire ruled with justice and peace for years upon years without any trouble-Until
they
appeared.
They
were the enemy that had been under their whiskered noses all the time and which they had never noticed or worried enough of, even if they looked at them every night when they went to meow at the moon: The Outer Space Aliens.
When the threat was discovered the old sages searched for clues in the old manuscripts that were left behind by the Founders of the Cat Empire, what they found left them with all their hairs standing up.
There had been several times mentioned the beginnings of plans to invade Space, but were never taken further due to some inexplicable events.
The High Kitty Counsil decided that it be best to tell the others cats of the world what was happening so they held a live TV broadcast and told everybody. Then the most natural thing happened that would happen if you told millions of cats that there was a whole universe still to be conquered-they send in a collective petition for it to be invaded and then colonized by the cats.
And everybody agreed.
General Von Katze sighed deeply, he has been given the task to re-recruit all of the old founders to come back and invade the Space.
One of his beautiful cat assistants came in, "It is Time, Sir", she said and he nodded.
He began to make his way to the main hall and ran down it on all his four paws as one of the cats in the music room set on the music from Mission Impossible for the occasion.
http://www.youtube.com/watch?v=XAYhNHhxN0A
He entered the Main Control Room where multiple lights flashed for no reason whatsoever and grabbed the microphone with his paw, "Cats and Cats, mission Recapture has begun", he called over the microphone, "Madame Kitty, with who do we start?", he asked his main assistant.
"We start with Yuri Meow", she said and pressed a button.
Immediately, on a TARDIS, millions of light years away and in another time a bell was heard, but not any kind of bell.
http://www.youtube.com/watch?v=JY8I3_IGmbQ
And a phone rang...
http://www.youtube.com/watch?v=PB1cHjIRXNc
Yuri Meow, now living as the Lady Doctor Heard the phone and to open the door of the TARDIS, she quickly opened to small compartment of the phone and answered immediately, "Hello there!", she greeted.
Back at Catlantis the Main assistant declared, "Successfully contacted!"
"Good, who's next?", asked General Von Katze.
"Sstimson, the Diplomat", she replied and pressed another button.
Immediately, in the Parliament of Italy, in one of the main rooms, behind a desk where a lion that wore a suit was seating reading a book about puns a phone rang.
He set his book down and picked it up, "Purrfect hour to call I say, who could I pawsibly be talking to?"
At Catlantis Madame Kitty confirmed another successful contact.
"Next", declared the General and Madame Kitty pressed another button.
Immediately, in a house on some place on earth were somebody was playing with a stopwatch a phone rang, she happily stood up and went to answer the phone, "Hi there", she said happily.
Mademe Kitty nodded at the General, letting him know that another one had been contacted successfully.
"Fine", he nodded at her to continue and she pressed another button.
Immediately, at a castle where only sadists were known to attend, where the beautiful music of Bach sounded...
http://www.youtube.com/watch?v=ho9rZjlsyYY
..the ringing of a phone began to be heard. A lady with pink hair stood up from her overly fancy chair and picked up the phone as she waved for the poor unfortunate fellow, chained to the organ to stop playing, "Hello?", she began.
In Catlantis there was another one confirmed and the General nodded at Madame Kitty to press the next button.
Immediately, far, far away, in some unknown place a soldier-like person stepped out of a police box from the 60's and faced a Dalek.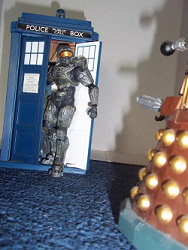 Just as he thought that his greatest battle was about to begin the phone of the TARDIS rang and he quickly answered it, "Yeah?"
Back at Catlantis another button was then pressed.
And Immediately, in Candy Land, where everyone is made out of candy, a candy phone rang, quickly a cat made of cinnamon arrived and picked it up, "Hello?", she said happily.
General Von Katze nodded at Madame Kitty to press the next button.
Immediately, in the deep forests of the India, out of one of the jungle trees came the sound of a ringing phone, startling one of the little tiger cubs that had been playing nearby.
Fortunately, this tiger cub knew exactly what to do and went over to the tree and answered the phone, "Hello?"
Back at Catlantis another button was pressed.
Immediately, somewhere in France, near a certain chef a phone rang, the chef looked around and saw nobody answering the phone so answered it herself, "Hi?"
And another button was pressed.
Immediately, somewhere in an evil castle where not even Count Dracula himself would go a phone was heard, the person that heard it quickly put on her vampire disguise and went to answer it, "Hello?", she said.
"Send the Package with the Mask!", commanded the General and a special package was send to somebody.
A moment later a certain someone who knew both spanish and english got a package, "What is this?", she wondered as she opened it and found a special mask and a letter underneath it.
"Last call!", commanded the General and Madame Kitty pressed the penultimate button.
Immediately, somewhere in a shadowy place a phone rang and was picked up by a small paw, "Yes?", she said and blinked her big eyes.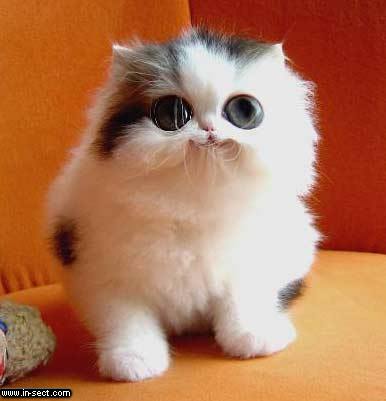 "Press the last button Madame Kitty", commanded General Von Katze and it was pressed.
Immediately, a signal was send to DCTP Land, for all the other DCTP-ers to hear and come help with the invasion whenever they could.
For all those that have answered their phones, their duty is clear, conquer space and defend Earth from:
and multiple other evil beings.