Yeah, I juggled around the idea for a while but I've decided I might as well make a topic. It'll probably fill with sketches, but they'll all be DC centered and may be outlined/colored if I like 'em enough.
I may also do requests but let it be known if there are any, I am a huge procrastinator xD
EDIT:

As of March 28th, 2012, this post is now a "Table of Contents" rather than gallery. There are simply too many images for one post/page to handle, so I'll just post links to the certain categories in this post for easier browsingTUTORIALSFINISHED WORKSREQUESTSSKETCHES & LAZY WORKS4KOMAS (part one)4KOMAS (part two)WORKS THAT INVOLVE NOT YET ANIMATED CHARACTERS/SCENARIOS
4KOMASDCTP Adventures!
Pofa's Investigation (Part 1)
Pofa's Investigation (Part 2)
[spoiler=Colored pofa]
[/spoiler]
[spoiler=DOODLES That include Jd-, Kleene, and pofa]
[/spoiler]
[spoiler=Lazy - Abs. x Keyboard Cat]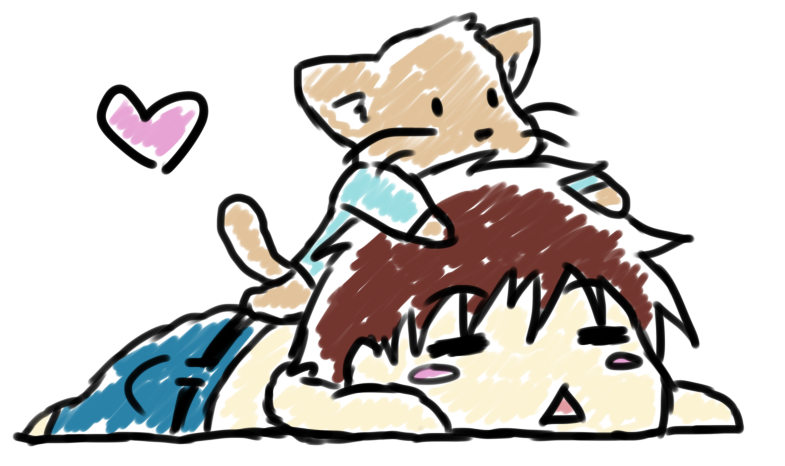 [/spoiler]
[spoiler=DCTP Chibis \o/][img width=600]http://img35.imageshack.us/img35/2618/dctpchibis.jpg[/img][/spoiler]
[spoiler=4koma - Stalking 101]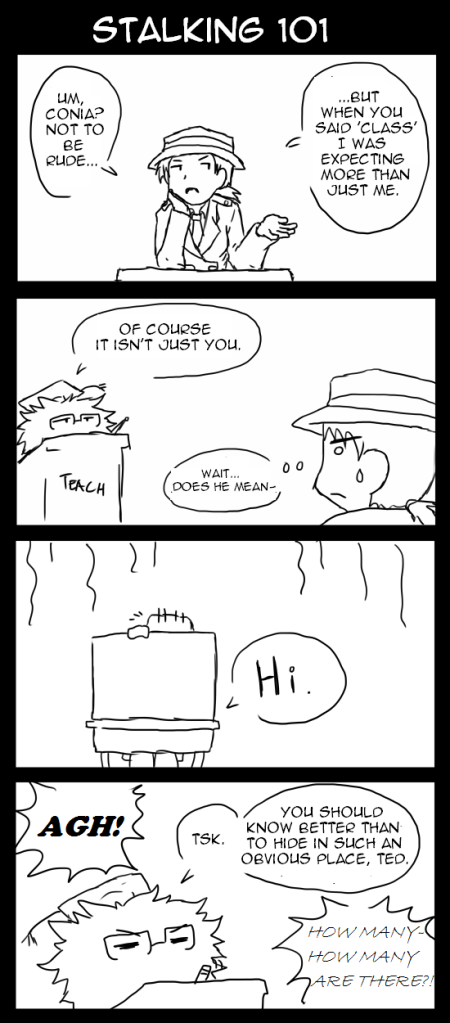 [/spoiler]
[spoiler=4koma - For Kain \o/][img width=600]http://img846.imageshack.us/img846/2456/kaind.png[/img][/spoiler]
[spoiler=4koma - For mangaluva][img width=600]http://img690.imageshack.us/img690/5612/mangaih.png[/img][/spoiler]
[spoiler=4koma - For Chek][img width=600]http://img831.imageshack.us/img831/779/chek.png[/img][/spoiler]
[spoiler=4koma - BEAUTIFUL][img width=600]http://img269.imageshack.us/img269/8337/beautifulqm.png[/img][/spoiler]
[spoiler=4koma - Kainception][img width=600]http://img72.imageshack.us/img72/6447/kainception.png[/img][/spoiler]
[spoiler=Cuddle Time <3]
[/spoiler]
[spoiler=Kain ref]
[/spoiler]
[spoiler=Graww, colored by Graww][img width=700]http://i247.photobucket.com/albums/gg144/MortonShooter/graww.png[/img][/spoiler]