Posts: 15
Hey guys, just wondering whether there is any news from Aoyama-sensei about chap-1009?
Life can be so many things... what it is for me and for you is up to us to decide.

Posts: 1601
AKAI REI wrote:Hey guys, just wondering whether there is any news from Aoyama-sensei about chap-1009?
Not that I'm aware of.
"Life is infinitely stranger than anything which the mind of man could invent. We would not dare to conceive the things which are really mere commonplaces of existence. If we could fly out of that window hand in hand, hover over this great city, gently remove the roofs, and and peep in at the queer things which are going on, the strange coincidences, the plannings, the cross-purposes, the wonderful chains of events, working through generations, and leading to the most outre results, it would make all fiction with its conventionalities and foreseen conclusions most stale and unprofitable."
"Education never ends... it is a series of lessons, with the greatest for the last."
― Arthur Conan Doyle, The Complete Adventures of Sherlock Holmes and His Last Bow
"I have decided to stick to love... hate is too great a burden to bear."
— Martin Luther King Jr. (A Testament of Hope: The Essential Writings and Speeches of Martin Luther King, Jr)
Moderator
Do not underestimate the power of the Dark Side of the Force!

Posts: 1243
If there was we'd write an announcement in this thread to let you all know: it'll be big news over the net once the hiatus ends so we'll all know at once.
"I shall revive again, again AND AGAIN!"
Administrator

Posts: 2978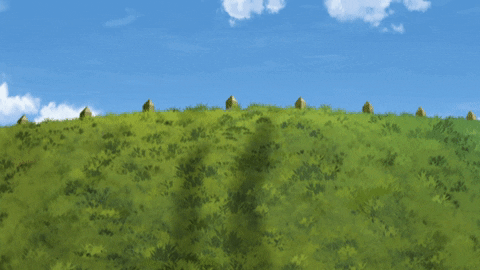 Posts: 204
Isnt as clear as it seems due to the cover, but atleast a sign of life.
"5 projects" sounds pretty interesting.
Anyways, lets hope for a quick and strong return.
Thx Kor.

E: Ok, on reddit it seems confirmed. Nice!
EE: Wtf, is it true that there is sth about 1009 being "the final chapter of this arc" mentioned?
[ ] Yonehara = Rum
[ ] Kuroda = Amuros Boss
[x] MG = Mrs. Akai
[x] Haneda = Brother Akai
[ ] Rumi = Asaka
[ ] Wakita = Bo-Member Whiskey (aka the RAT)
[ ] Iori = just a butler
Moderator
Do not underestimate the power of the Dark Side of the Force!

Posts: 1243
No, I think it's a mistake given how it talks about "most recent episode / file" in a corner of the announcement.
"I shall revive again, again AND AGAIN!"
from "Phantom Thief Kid's Miracle Midair Walk"

Posts: 141
Life is just a magical mystery.

Posts: 49
Hell yeah! It seems to be most interesting thrilling arc so far. exactly 4 years after Scarlet Series
This is my melody and it's just the raver's fantasy

Posts: 1156
Hopefully it's not April Fools' joke...
My dad's a soldier blue I'll be a soldier, too
When I grow older you will see me rescue you
I'll teach you this old song so you can sing along
When I am dead and gone the day won't be so long.

Posts: 1476
1006:
Everythings cool at the Detective Agency. Conan's gotten a fever again. APTX fever I assume. Lol they fooled Kogoro like that.
It was pretty intense phew indeed....

"I have to check just in case.." ...
Lool Conan thought it was a dream.
He's hungry time to go rob the doc.Hmm souvenirs from the trip...

Erm alot of people are outside and Haibara calls. Perhaps at... Shinichis house...? Dang. He's all over the net lmao... LMAO!

Reporters all over his goddamn house this can't be happening rofl. Let's see what mr. subaru has to tell them about Shinichi... Skipped goddamn. Conan conan conan.. This whole thing became viral like a meme.

Rumi sneaking up on Haibara.
Maria from Kansai area. So she must be someone's sister.
Higashikata... Maria... Disappeared. Let's see where this goes. From both sides I guess...
"Looks like mah granny hid treasures for me inside her house!"

Hmm. Looks like a challenge from the grandma but let's see...

Oh my god there's a "the world's biggest Kudo family freak." blog site......... "Let's discuss everything about my beloved Kudo family." This has to be a joke. Who... is... this...

Transitioning to the DBs and the Maria case hmm simplistic looking stuff. An earthquake... Haibara's thinking.
Ahh does the mirror show the real arrow? Yep... Hmm shocked faces? Is she out cold? Damn I was pretty surprised myself as well. Well is she there?
No. She must have gotten away by a hairs breadth. "Please keep things tidy and in order!" is the final clue so... A cleaning closet perhaps? Or is it about those two boxes that won't budge.

1007:

So the books can form the arrow perhaps? Hmm. What a weird grandma. They are going all out tidying up those manga volumes. Save Maria, DBs!

Shinichi's side... A live broadcast. Agasa found the vid... Hmm. That was 2 days ago. A film with Heiji's and Shinichi's faces caught on it.
Heiji's all caught up in it. This thing has exploded but if Heiji is... There's this one guy in their school he could use...
Hopefully Conan won't go on the TV to tell lies now. I get chills just thinking about that.

Ok the DB's are done with the tidying and it seems to be a flop. Hmm.. Maybe they're not meant to be arranged from left to right. Hmm ofcourse. That's a simple way to find the arrow from that. The basement. A suspicious staircase..

Ran at the school. Sonoko calls her to the window. A crap ton of press outside the school. Uhh...
The teacher just starts the class not giving a care in the world. He's probably the kudo lover lmao.

DB's side. Maria's room at her grandma's place. That's a clean place and a nice room for a basement.. She seemed to be a nice person. Haibara found a note... Room is covered in square patterns now. Stuff have been moved.. Seems to be a mystery room for sure. Bunch of hints from utilizing a lamp.

A restroom is next. An arrow goes to.. Shower... A large shower. Bado-chan. There seems to be something inside the bird. Help from Conan?

"Kudo Shinichi has a younger twin who died" Perfect.
"It's just that if I stop joking around, I might lose it" Perfect?

There's something unnerving about Haibara of all people calling Conan a traitor.

1008:
The biggest huh... Let's go... Phew....

Drinking bird. A toy which will move if you give it water.
This looks hilarious. It's a bird toy with a top hat.
Snell's law.. That's a powerful way to distort vision.

Someone is on the door at Agasa's place as the DB run into the potentially final room. .. .. .. It's Wakita.. Conan's taking notes already.

Holy bonkers. Yusaku is at Tokyo! That's pretty epic for a fan introduction? I'm saving this... Yukiko's hanging along.

At DB's. The door can't be opened what? Uhh hmm a skilled carpenter grandfather huh. What's his name I wonder. Does he make trick boxes and stuff just wonderin'... Apparently he died of illness before the grandma did.

So there's a pressure stopping the door from opening. It's like a submarine. No trick just a problem. That's one thing Maria couldn't have escaped from, she needs to get rid of that door.
There she is. On the TV... A room of memories of Maria with her grandma and grandfather. She seems nonchalant about getting stuck. The grandma must have been mystery maniac since she thought she has to watch all of them videos.

Heiji sharing the facts with the press let's see... Yep. Okita. Looks just like Shinichi. However... Hmm. This is pretty quick. Will they buy it? Heiji seems to think so. Apparently they are pulling back everywhere...
Lol a phantom Shinichi. That would be Kaito now that I think about it.

Uhh was it one of these three I wonder. Amuro been a damn minute since I seen him what's up... Hmm... Apparently Azusa is asking if he has any christmas plans and he does not have any christmas plans. A mail that contains (!?)

"I DEMAND information on Kudo Shinichi"
"Time is money!"
"Hurry up, Bourbon"
- Rum

Lol. "Time is money!" ? Interesting..

Such a massive media circus gone. So we are getting more on this kudo freak. Who the hell is he now... LOL I knew exactly who right after I switched the page, it was SHE, the woman Yusaku... OOH! That's why they were acting like that. I didn't even think about that! Wow! That's another layer to this story I did not even think about. That's a good one. I really like this way of storytelling. I thought it'd be just Heiji talking about Okita and done but it's the Kudo freak that was the biggest problem. That woman is a damn stalker... We may see her again.

Yusaku deduction... Akai... Cipher... Haneda.... 8 letters form a single name.

This is it....................................................

Carasuma. A freaking double spread page in Detective Conan.

Yep there's the man from the sunset manor... Yusaku calls him the most powerful man in japan. Quite the statement. A man with a crapload of money. Let's see if he can utilize that cash well when his time draws to a close.

Absolute insanity...
My blog:
https://stemfromashes.blogspot.com/