The results are now in! Thanks to everyone who voted. Stay tuned for further voting topics.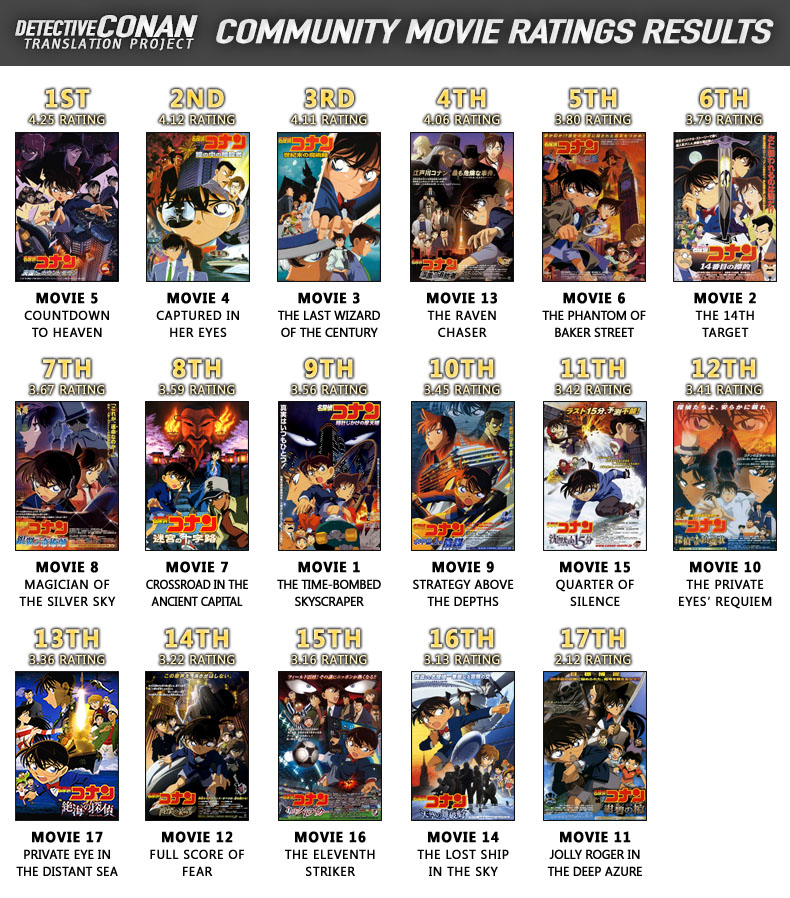 ---
ORIGINAL POST
We've had similar sorts of topics years ago, but things and tastes change, so I figured we could go ahead and have a go at this again. A lot of new faces have come around since those days as well, so it should be interesting to see how newer fans feel about the old movies and vice versa. This will also give us a chance to talk about the lower profile movies too, so let's see how it goes.
As for formatting, let's keep it simple and use the 5 star system, meaning ratings would come in the form of 1 star, 2 stars, 3 stars, 4 stars, and 5 stars, with 5 being great (maximum score) and 1 being poor (minimum score). You may also use ½ between those two points if necessary (✩½, ✩✩½, ✩✩✩½, ✩✩✩✩½). If you haven't seen the movie, don't hesitate to indicate that; there are a lot, so some people naturally haven't seen them all.
[EXAMPLE]
Movie 1: ✩✩✩✩✩
Movie 2: ✩✩✩✩
Movie 3: Haven't Seen It
Movie 4: ✩✩✩½
...and on and on...