The game is now over. For a quick version of the game's events, visit the following posts:
Copypasted version for one page:
https://forums.dctp.ws/viewtopic.php?p=874366#p874366
Links to the original versions of each phase change:
https://forums.dctp.ws/viewtopic.php?p=873513#p873513
Mafia Round 71: No More Akos
The faint hum of electricity can be heard as the large screen in front of you buzzes to life, illumunating the otherwise dark room. A silhouette appears in front of the now lit screen of a woman, who takes one last drag of her cigarette as you wait for your briefing.
"Agent," she begins, "are you familiar with Akonyland?"
After a brief pause, you shake your head. You've heard the name in whispers in the halls recently, but nothing more substantial. Even so, the mention of the name sends a shiver down your back, like some dormant memory of a past life remembers something.
"I figured as much. Long story short, it's an estate that rivals a small country in size. It's usually considered one too, but the author never explicitly stated it one way or the other."
"Err... the author?" you ask. "What are you talki--"
"That's not relevant here," she interjects as she dismissively waves her hand. "What *is* relevant is an incident that occurred there a few years ago. While the people of Akonyland are largely ignored by other countries, due to their isolationist nature and because we couldn't care less about what they're doing, in recent years one by the name of Akonyl Bars became well known for his, well, err... eccentric lifestyle. He became even more well known when he showed up dead, and his butler showed up on the news to give out his will."
A lightbulb goes off in your head! Suddenly you remember a morning years ago, seeing something like that on the news as you ate breakfast... maybe in another life you would have gone too. "Oh right, I remember that. What ever happened with that?"
"It turned out the whole thing was a posthumous scheme between Bars and his butler, a number of people went missing and were later found dead from boot-related cranial injuries, among other things. The butler was arrested."
Oh.
"A real bad deal they got. What's weird is during the investigation, we found that with the butler in jail and Bars's cousin, Renaldo Blue, still in jail for Bars's death, there wasn't a single other living resident of Akonyland we found. Not a soul. The estate is abandoned now while legal ownership is handled."
"So..." you ask, "what's this briefing for? Isn't that case solved?"
"You wouldn't be here for something of that level, agent. The issue is the bodies. We found the bodies of those involved in the case, and a number of bodies dated to be centuries old, but none in between. No records of anyone leaving... so where did they go? At first we thought it was just sloppy investigating, until that raid we had on the Noir Collective's headquarters last month."
You remember that raid! It was a decisive blow to the Noir Collective, that group of bad people who does bad things for bad reasons, which your nameless organization has been opposing for an unspecified but really long time.
"We found centuries-old documents from two of their members, Kornia and Vodkhinkhun, who were involved in an incident in Akonyland. These documents mention both a superweapon and a cloning machine, the latter being used to create every resident of Akonyland."
"Well how about that! So you're saying they were all clones... but if they all died centuries ago, how were the new clones made?"
"That's the thing. We believe the machine can create clones automatically, and from recent scans of the Akonyland power plant's output, we believe it may be active right now. The mission you're being entrusted with is to secretly infiltrate Akonyland, since its ownership is still in dispute, and secure the cloning machine. If it exists, this could be a revolutionary advance for our country."
You look around the room, empty other than yourself and your superior. "Well... to be honest, this seems like more than a one person job."
"There will be other agents. However, because we can't be sure the Noir Collective hasn't infiltrated our ranks after the recent raid, we're briefing agents individually for this mission with only the information they need to know. You will be given a rendezvous point where you'll meet up with other agents. This briefing's gotten a bit long for an introductory post, so that'll be all, agent."
She turns off the screen and the room goes dark as she begins to leave the room.
"Oh, and also, you'll have a guide. You'll be getting the butler out of prison."
Subscription Phase Begins

There was an idea to get me to do a mafia round for a DCTP 10th anniversary kickoff, so here it is! It's a bit late though since it was originally going to start on 4/19, but then Espionage started a round and I held off and then got lazy. But here it is! Drag in your friends, family, and pets, let's make this round big enough that I regret saying this!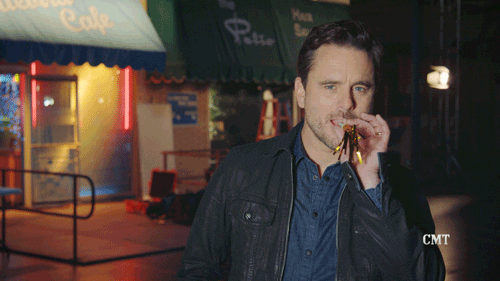 Prep phase will be on May 16th at midnight GMT (meaning that it's Monday May 15th, 7 PM Eastern). I'm going with this time so that hopefully it's not too late for people in Europe, however I'm still at work at the time generally and so phase change posts may be slightly delayed beyond that time. I sometimes have meetings at 6 PM EDT, so I can't do an hour earlier on some days, so you get 7 PM instead. :V
Players:
1.
shinichi'sapprentice
(Erased Okiya) killed Night 4
2.
Stopwatch (Amuro)
3.
PhoenixTears (Tequila) Arrested Day 5
4.
Abs.
(Yukiko) Lynched Day 2
5.
Yurikochan (James)
6.
Kamite (Sera)
7.
blurfbreg
(Akemi) Lynched Day 6
8.
Jecka (Araide) Arrested Day 6
9.
Memesu
(Kir) Lynched Day 5
10.
KaitoRizu (Yamato)
11.
dumytru (Conan)
12.
Iwamoto Yuri
(Tome) Killed Night 1
13.
Kleene Onigiri
(Takagi) APTX Day 4
14.
cinnamoroll
(Haibara) Killed Night 6
15.
Henry Gordan
(Jodie) Killed Night 3
16.
MoonRaven
(Yoko) APTXed Day 5
17.
Conia
(Anokata-Eisuke) Lynched Day 4
18.
Raiden
(Vermouth-Camel) Lynched Day 3
19.
Can't be you. Pool's closed.
-----
Important Notes: read before you sign up!
-
Make sure you're available to/plan to actually play the game!
Do not join if you do not intend to play the game. If you sign up to play, you are expected to send in actions, vote, etc. On that line of thought:
everyone must PM me every phase either with their actions OR with a statement letting me know they are still active.
Failure to do either of these things will result in getting a strike. Three strikes, and inactivity rules will be triggered, which would result in you being removed from the game. Note: these do not have to be consecutive phases.
- I will be lenient with those who have RL circumstances come up that prevent them from sending actions, just make sure you let me know that you won't be around due to RL circumstances. I will definitely work with you on that.
-
Actions/votes must be sent at least fifteen minutes before phase change!
If, for example, phase change was at 18:00 GMT this would mean any actions or votes sent from 17:46 onwards (forum-time) would not count. Wills can still be updated up until phase change, however.
-
Role-handoffs (for BO/DBs/Lovers only)!
Each person may only be responsible for
up to one other person's actions at any time
. That means Gin cannot be handing in actions for him, Vermouth, Anokata, Chianti and Bourbon in the same phase. This has been a problem several times in the last ten games or so; GM will not let that happen again. It's not fair to put all the pressure of handing everything in on your teammate and not do anything yourself.
You must PM the GM with who will be handling your actions, otherwise it will not be accepted!
-
Minor Note:
For the BO, everyone may not be around close to phase change due to timezones, and sometimes things need to be changed at the last minute, so here's the deal: if you send in a preliminary action with a note saying the BO can change it, then any BO member can change that action if they need to. If you do not send in a preliminary action, then only a designated BO member is handling no more than their own actions already may submit an action for you.
To clarify:
If Vermouth is not going to be around close to phase change but submits her actions with a note saying the BO can change it, then any BO can change it. If she does not submit actions at all, then she must choose a BO member who is only handling their own actions for that phase to submit her actions. If she does neither of these things, it will be a strike against her.
Town members who are not part of a group may not hand their role off to another player.
Disclaimer: GM has the right to change this at his discretion.
Remember guys, everyone affects everyone else in this game!
Let's hope I didn't forget to include something in this post or that'd be real awkward.