Wow, what close results!
Koori no Ue ni Tatsu You ni edges out Negai hoto Hitotsu Dake by one vote, 16-15.
Tournament Bracket
[spoiler]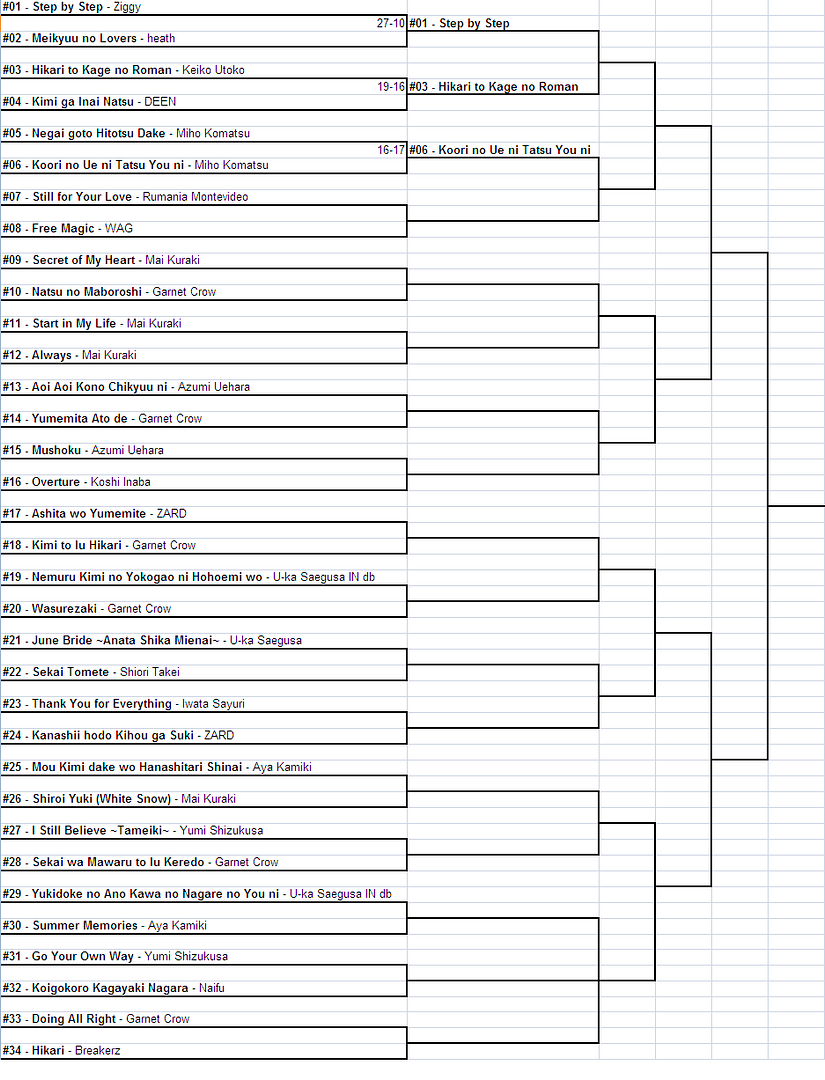 [/spoiler]
Remember the new five-day voting period.
[align=center]
Round 1, Match 04
Still for Your Love by Rumania Montevideo
vs.
Free Magic by WAG
[/align]
I remember when I first heard
Still for Your Love
. It was in the car, so I couldn't listen to it well, since I had terrible headphones at the time. I distinctly remember saying how terrible this song was and wondering how it could have been chosen. However, once I got home and had a quiet environment in which to listen to it, I realized how nice it was now that I could here everything. It eventually won my respect and became one of my favorite ending songs to date, even if the animation is nothing too spectacular.
Free Magic
...is just a terribly sloppy song. In the span of a few seconds, you're treated to three different types of sounds that should not be together in one song. Lazy animation and terrible singing obviously make this my least favorite, as it is a pain to listen to (and I'm sure others agree with me.

)